As refreshing afternoon snacks or lighter sides for off-the-grill favorites, these watermelon salad recipes offer new ways to enjoy a warm-weather classic.
Why Watermelon?
Not only is it a delicious, hydrating fruit, watermelon is a good source of antioxidant vitamins C and A (as carotenoids), some B vitamins, and minerals like potassium and magnesium, all of which help your body function at its best. Watermelon also contains the same powerhouse phytochemical as tomatoes –lycopene, best known for supporting lung, heart, prostate and breast health – the redder the watermelon, the better!
Simple Watermelon & Feta Salad Recipe
A sweet & salty combo with fresh mint, this easy recipe instantly elevates plain watermelon to a fragrant and savory salad.
Ingredients:
Watermelon
Feta cheese
Fresh mint leaves
Optional: freshly ground pepper
Optional: drizzle of extra virgin olive oil
Cube watermelon into bite-sized pieces, then sprinkle with feta cheese. Toss with fresh mint leaves. If you like, add a drizzle of olive oil and fresh cracked pepper. Enjoy!
Watermelon and Feta/Goat Cheese with Fig Balsamic Vinegar Recipe
Ingredients:
Watermelon
Feta or goat cheese
Organic balsamic vinegar or fig flavored vinegar
Extra virgin olive oil (EVOO)
Fresh rosemary, oregano or mint for garnish
Optional: fresh ground pepper and natural salt
Vegan version: go with walnuts instead of cheese
A balsamic or fig balsamic reduction is an excellent finishing touch for this watermelon salad. If you don't have time to make a reduction, you could instead drizzle it with balsamic vinaigrette. (Both recipes are below.) If topping with a balsamic reduction, make the reduction first, before preparing the salad.
Slice the watermelon into large squares and put one on each plate. Top with an equally sized slab of feta cheese, and drizzle with balsamic reduction or balsamic vinaigrette. Add freshly ground pepper if you like. Garnish with fresh herbs and serve.
Alternately, you could cube the watermelon and top with crumbled feta or goat cheese (like the recipe above). Feta will add more saltiness to the dish, while goat cheese is tangier and creamier. You may want to add pepper, as well as freshly ground salt if using goat cheese.
Easy Balsamic Vinaigrette Recipe
1/3 cup EVOO
1-2 Tbsp organic balsamic vinegar or fig balsamic vinegar
Natural salt blend, a few grinds, to taste
Freshly ground pepper, to taste
Combine all ingredients in a small jar with lid. Shake jar vigorously until well blended. Taste, then adjust to your liking. For a sweeter vinaigrette, use the fig balsamic vinegar.
Balsamic Vinegar Reduction Recipe
2 cups organic balsamic vinegar – classic or fig flavored
Place balsamic vinegar in a small saucepan over medium heat. Bring to a gentle boil, then reduce heat to a simmer. Cook, stirring occasionally, until vinegar reduces to about 1/2 cup and thickens enough to coat the back of a spoon. (Note that it will continue to thicken as it cools) Cool completely, then use as desired.
Watermelon Dinner Salad Recipe
Ingredients:
Watermelon
Organic feta or goat cheese
Microgreens or baby greens
Extra virgin olive oil (EVOO)
Balsamic vinegar or balsamic glaze
Optional: 1 medium red onion or shallot
Optional: natural salt and fresh ground pepper
Vegan option: substitute walnuts for the feta or goat cheese
If you are using a balsamic glaze, prepare the balsamic reduction (recipe above)
Slice a medium-sized watermelon into bite-sized cubes. Place about 1 cup of micro- or baby greens on each plate and top with about 1 to 1.5 cups of cubed watermelon. Add to each salad a sprinkle of feta or goat cheese, some onion or shallot (if using), and drizzle with one or more of the following:
Extra virgin olive oil
Balsamic glaze
Finish with a few grinds of all-natural salt and fresh cracked pepper, if you wish.  Enjoy!
Reference: .
The World's Healthiest Foods. Watermelon. WHFoods.com, last accessed June 24, 2019 at http://www.whfoods.com/genpage.php?tname=foodspice&dbid=31
© HeartMD Institute and Vervana, LLC. All rights reserved.
Most Popular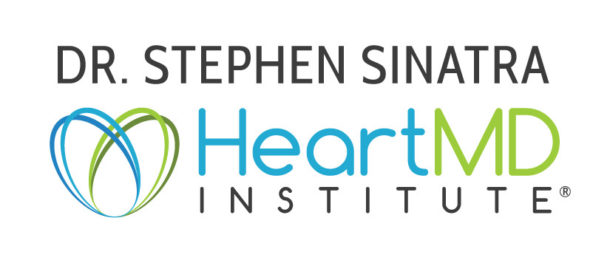 Stay Informed
Subscribe to our HeartMD newsletter and receive healthy lifestyle advice, recipes, event notifications, product promotions and more!